Congratulations to Team CrossFit Kokomo!
Congratulations to Team CrossFit Kokomo, who placed third out of 36 teams at the 2019 Strength in Our Streets (SIOS) fundraiser on June 22, 2019. VASEY's very own Laura Conkle (Maintenance Sales Representative), trained for and participated in the day-long, 100 percent volunteer-driven, event held at Park Tudor School - Indianapolis.

Pertaining to fundraising dollars, CrossFit Kokomo placed second, raising $8,665 – almost three times their goal. All proceeds benefitted the work of Wheeler Mission, Outreach and the community's homeless and addicted. CrossFit athletes are ready, willing, and able to stand up for those less fortunate – more importantly, to encourage them to NEVER GIVE UP!

In just six years, athletes have raised more than $570,000 through Strength in Our Streets to help Indiana's homeless men, women, and youth! VASEY felt that was worth celebrating by becoming one of CrossFit Kokomo's team sponsors.

If you'd like to learn more about the event, become a member of an SIOS team or donate to support the cause, please contact Laura Conkle by telephone at (317) 832-5053.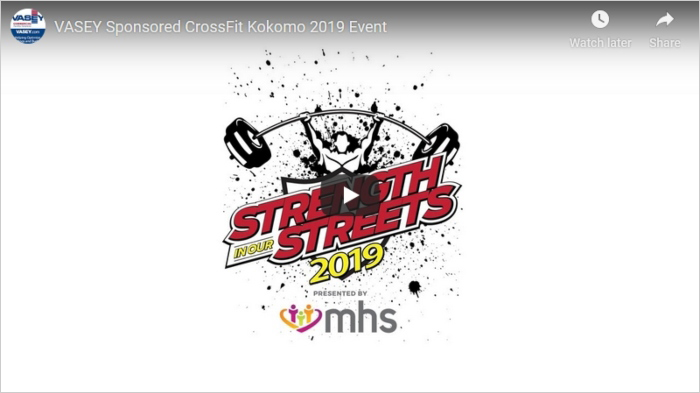 Congratulations to the University High School Boys Varsity Baseball Team!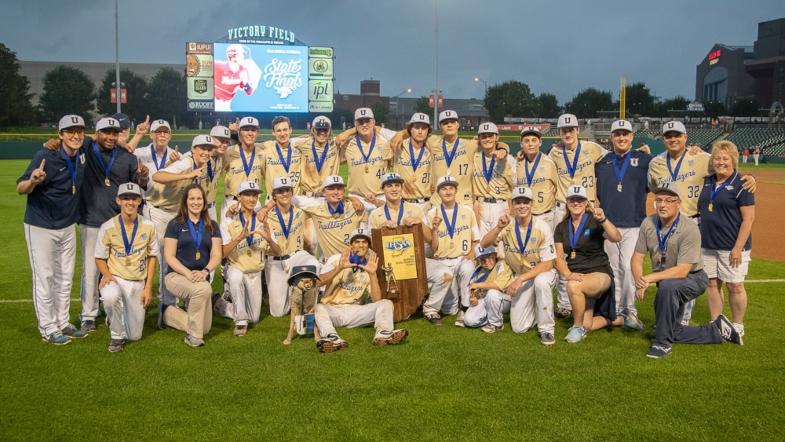 Congratulations to the University High School Boys Varsity Baseball Team – winning their first-ever Division 1A Baseball State Championship on June 17, 2019, at Victory Field. VASEY, a long-time partner of University High School, takes care of their campus's mechanical needs.
"When we found out the Trailblazers were going to the Baseball State Championship, we wanted to find a unique way to show our support," stated David Sheffield, Vasey's Chief Financial Officer.
What could be a better way to show their support? VASEY supplied two suites at Victory Field for the Trailblazer team's school administration, their parents and immediate family.
"It was important to us that they enjoy the game in comfort and style," added Sheffield. "We were glad to share in the team spirit!"
Be sure to view photos from this historic game on J. Scott Photography's Website.
(Under the Album "University High School - Spring 2019")


Inside the Bottle for Outside the Box
On Thursday, June 20th, VASEY attended the "Inside the Bottle for Outside the Box" Fundraiser, a Food and Wine Tasting Extravaganza at the beautiful Lucas Estate in Carmel, IN.

VASEY had the privilege of being one of two ticket sponsors for this very special event. Guests of Outside the Box (OTB) enjoyed a tasting of fine wines and beers, an array of food from local, independent restaurants, and the opportunity to bid on silent and live auctions.

To learn more about Outside the Box, or make a donation please visit www.otbonline.org.
We want to congratulate Tim Clapper, who received his diploma and graduated Plumbing Apprenticeship School, a four-year comprehensive training program. The celebration was held at the Primo Banquet Hall in Indianapolis, Indiana on Friday, May 17, 2019.

In addition to his HVAC skills, Clapper is now certified to handle VASEY's commercial plumbing service needs.

Congratulations Tim! Great job on your accomplishment. You are a real asset to the VASEY team, and we appreciate you!
We offer a variety of sewer and drain-related services to keep commercial, industrial, and institutional operations flowing smoothly. VASEY team members are certified, licensed, and seasoned professionals.

With 24/7/365 service, we minimize operational downtime, inconvenience, and frustration. Whether your needs are small, large, or somewhere in between, we can help.

We can handle Drain Cleaning, Drain Hydro Jetting, Camera Line Inspections, Process Piping, and Pipe Location Services.

Click Sewer & Drains to learn more.