VASEY Commercial Facility Solutions, through GPS, offers revolutionary technology that fights pathogens and provides safer, cleaner air. Global Plasma Solutions' (GPS) patented needlepoint bipolar ionization (NPBI™) technology can be found in more than 250,000 installations worldwide.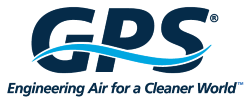 A Proven Process to Clean the Air
The air around us is filled with particles like dust, dander, pollen, smoke, odors and even pathogens including mold, viruses and bacteria. GPS' patented NPBI technology cleans the air by introducing ions into the space via the airflow in your ventilation system. NPBI technology delivers indoor air that's free of ozone and other harmful by-products. Through NPBI GPS products improve the air by reducing airborne particulates, odors and pathogens.
Common Applications
Healthcare
Schools & Universities
Manufacturing
Office Buildings
Airports
Food Service
Fitness
Arenas & Stadiums
Hospitality
Worship
Watch Improve Indoor Air Quality Video
The Power of Ions
GPS' NPBI technology cleans indoor air. This patented technology produces a high concentration of positive and negative ions, delivering them to the space via the ventilation system. Within the air stream, ions attach to particles, where they combine, become larger and are more easily filtered from the air. When ions come in contact with pathogens, they disrupt the pathogens' surface proteins, rendering them inactive.
What is an Ion?
An ion is a molecule or atom that is positively or negatively charged, meaning it must either gain or relinquish electrons in order to become neutral.
Cleaner Air, Naturally
Naturally occurring ions are everywhere in the outdoors, and they are constantly working to clean the air. Ions are created with energy from rushing water, crashing waves and even sunlight. GPS' NPBI technology generates ions without producing ozone or other harmful byproducts, so you can bring outdoor freshness to the indoors.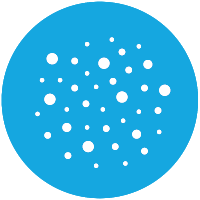 Targets Particles
When these ions disperse throughout a space, such as an office or a schoolroom, they combine with particles suspended in the air. This creates a snowball effect in which particles of opposite polarities begin to cluster together, which makes them easier to capture in filtration systems.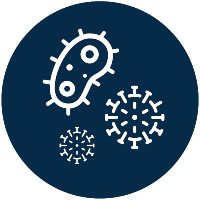 Proven Technology to Fight and Reduce Pathogens
During the NPBI process, contact with ions disrupts pathogens' surface proteins, rendering them inactive and unable to replicate.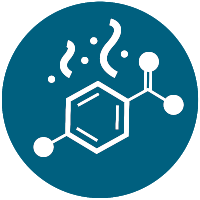 Tackles Odors
GPS' NPBI technology breaks down chemical, pet, cooking and other odors into basic harmless compounds, leaving indoor air smelling fresh and substantially reducing odor-causing VOCs.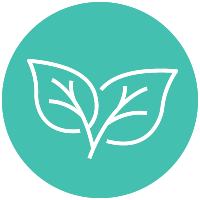 Saves Energy
By keeping indoor air cleaner, NPBI reduces the amount of air required from outside to keep things fresh — saving you initial ventilation equipment costs and up to 30% on energy consumption.
Watch GPS Power of Ions Video (Full Version)
Watch GPS Power of Ions Video (Short Version)
Watch GPS Reduce Pathogens Video

Download our Bipolar Ionization (NPBI) Technology Sheets below for more information.
Contact VASEY today to discover more about GPS NPBI™ Technology, the power of ions, and how it fights pathogens and provides safer, cleaner air.
IMPORTANT: It's crucial to evaluate your existing HVAC system to custom design the appropriate air purification solution to provide optimum system performance.