Commercial HVAC Services
VASEY sells, installs, and services all types of industrial and commercial HVAC equipment. Our engineers can design systems for new facilities and recommend retrofits that provide the performance you desire with higher energy efficiency and reliability.
Heating
VASEY can provide solutions for any type of facility, with options that include:
Boilers
Radiant heat
Packaged equipment
Unit heaters
Make-up air
Air rotation units
Heat pumps
Heat recovery
Forced air furnaces
Air Conditioning
We can supply and service all types of air conditioning systems, including:
Chillers
Packaged units
Split systems
Process systems
Computer rooms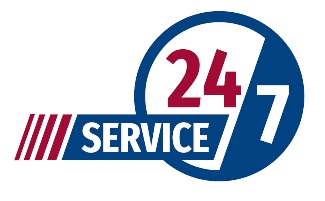 Indoor Air Quality (IAQ)
VASEY's space conditioning services are not limited to temperature. We can design and deploy state-of-the-art technology to ensure optimal humidification and filtration for the specific needs of your facility. Whether you operate medical facilities and clean rooms that require HEPA filtration, industrial processes that need robust humidity controls or UV lighting, or you simply want to ensure the cleanest possible work environment, our team can help.
Click to learn more about our Air Purification options.