Congratulations to Team CrossFit Kokomo, who placed third out of 36 teams at the 2019 Strength in Our Streets (SIOS) fundraiser on June 22, 2019. VASEY's very own Laura Conkle (Maintenance Sales Representative), trained for and participated in the day-long, 100 percent volunteer-driven, event held at Park Tudor School – Indianapolis.
Pertaining to fundraising dollars, CrossFit Kokomo placed second, raising $8,665 – almost three times their goal. All proceeds benefitted the work of Wheeler Mission, Outreach and the community's homeless and addicted. CrossFit athletes are ready, willing, and able to stand up for those less fortunate – more importantly, to encourage them to NEVER GIVE UP!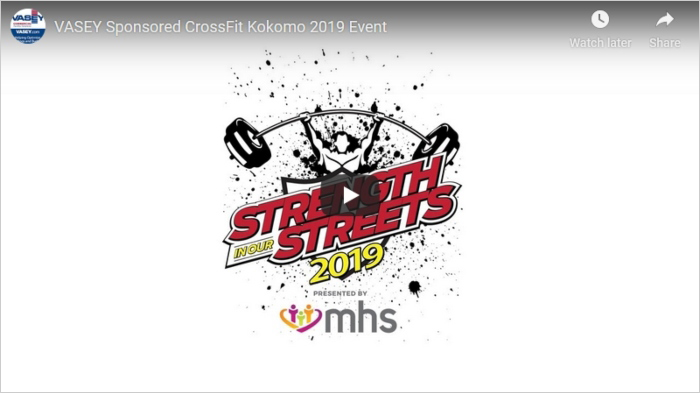 In just six years, athletes have raised more than $570,000 through Strength in Our Streets to help Indiana's homeless men, women, and youth! VASEY felt that was worth celebrating by becoming one of CrossFit Kokomo's team sponsors.
If you'd like to learn more about the event, become a member of an SIOS team or donate to support the cause, please contact Laura Conkle by telephone at (317) 832-5053.