This year's awards banquet was held at the 502 East Event Centre, in Carmel, Indiana on Saturday, March 11. Team members and their spouses and significant others were treated to an evening of fun, food, and festivities.
The evening kicked off with a live band, The Juan Douglas Trio (JD3), refreshments and appetizers. JD3, a local band, provided three part vocal harmony with guitar, trumpet, flute and various rhythmic gadgets, and entertained us with sing-along music from the 60s, 70s and 80s.
At VASEY, our team members – sales, projects, technicians, admin, dispatch, purchasing, accounting, human resources, and management – are vital to our success.
Our amazing technicians, being in direct contact with our customers are talented, relationship-driven partners. We have team members who have been with us for 40 plus years. That's an incredible brain trust.
After a delicious dinner provided by 502, VASEY recognized multiple service and sales award winners.
Sales Award Winners
The Sales Award Winners were presented by Roger Mooney, Sales Manager.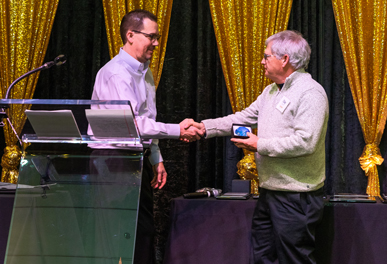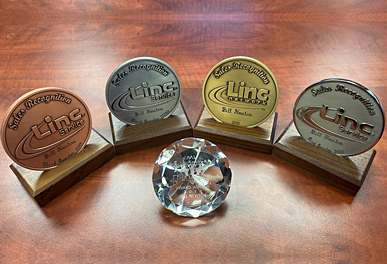 Bronze Award (1 Quarter of 110% Sales Quota)
Clay Runshe (4)
Larry Pennycuff (4)
Bill Newton (4)
Danny Marshall (4)
Rob Zellers (3)
Kevin McDonald (3)
Mike Bogan (3)
Don Peabody (2)
Rick Cope (1)
Silver Award (4 Quarters of 110% Sales Quota)
Bill Newton (4)
Larry Pennycuff (4)
Danny Marshall (2)
Clay Runshe (1)
Rob Zellers (1)
Platinum Award (13 Consecutive Silver Awards)
Gold Award ($1 Million in Sales for Calendar Year or 9th Silver Award)
Clay Runshe
Larry Pennycuff
Bill Newton
Don Peabody
Danny Marshall
Kevin McDonald
Diamond Project Award ($2.7 Million in Sales/Year)
Clay Runshe ($3.2 Million)
Service Award Winners
The Service Award Winners were presented by Tom Slagle and David Sheffield, Principals.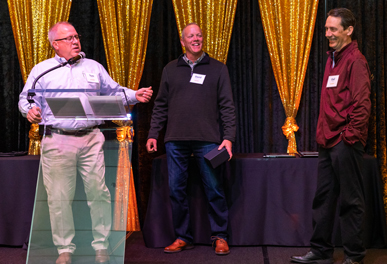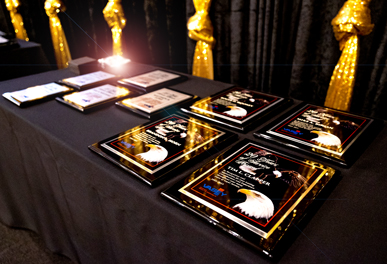 Five Years of Service
Stefano A. Cubero
Jerry L. Courtney
Bryant L. Courtney
Daniel R. Marshall
Julie A. Rusaw
Craig A. Martin
Jaco Braja
Ten Years of Service
Adam M. Russell
Jeremy B. Johnson
Fifteen Years of Service
Lorne Keith Shertzer
Matthew R. Lowe
Eric E. Williams
Twenty Years of Service
Brandon L. Horn
Roger D. Mooney
Mike A. Bogan
Tim L. Clapper
Thirty Years of Service